We take a look back at these 2 weeks of vigil and waiting, of action and of communion.
A Frost Team in action is moving and under the talented eye of Pauline Théon and Franck Thomps it is dazzling with beauty and truth.
Here is an excerpt between plants and the waiting night shift and the day shift.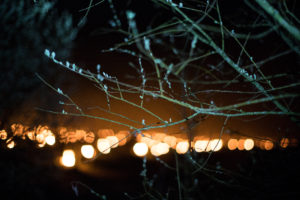 Every night that the candles are not lit is a cartridge saved. A cartridge that is very expensive for our operation.
Our nice private customers, wine merchants, restaurateurs, sommeliers, distributors are aware of this and thanks to them, we can continue our exciting adventure, according to the fashions and whims of the sky.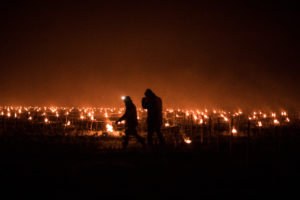 The handsome bearded man has just had his first real night after 2 weeks walking through the rows of vines in the middle of a freezing night.
The domain will recover from this new episode of freezing.
We have the privilege of experience and expertise even if it is still a different jelly from the previous ones.
We know in our hearts the real challenges of tomorrow for us, for our team and our children.
HUGE Thanks to the amazing Frost Team.


The real warming light is you!
Have a nice week to everyone, wherever you are in the world.